Follow this simple recipe to make these delicious cookies for a child's party.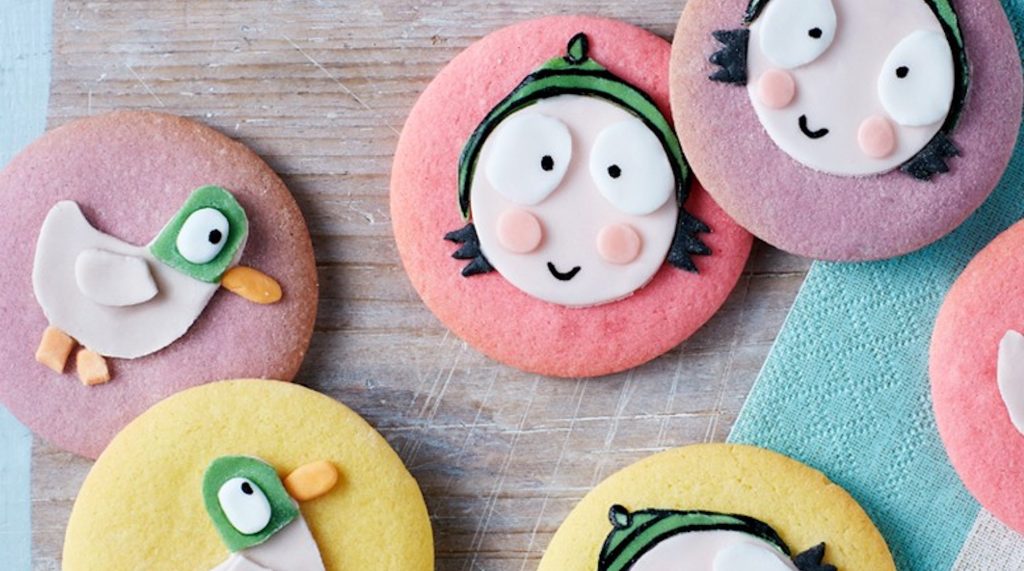 Recipe by April Carter
Ingredients
For the cookies
125g unsalted butter, softened
125g caster sugar
Pink, purple or yellow paste food colouring
1 medium egg
1tsp vanilla extract
250g plain flour
½tsp baking powder
pinch of salt
For the decoration
Small amounts of fondant icing in green, orange, white, black, beige, pale pink and pink
Icing sugar
Black edible paint
Method
Makes 12 cookies
Whisk together the flour and baking powder and set aside. In a separate bowl, beat the butter and sugar until pale and fluffy. Add the food colouring. Add the egg and vanilla and beat again. Add the flour mixture to the butter mixture and mix into a soft dough. Wrap in clingfilm and chill in the fridge for 30 minutes.
Preheat the oven to 180C/160C fan/gas 4 and line two baking trays with baking parchment. Roll out the dough until it's 5mm thick, cut out 7cm circles and transfer to the baking trays. Bake for 10 minutes or until firm but still pale. Set aside to cool.
For the decoration, cut out shapes for Sarah's face in pale pink and Duck's body in beige. Mix together a small amount of icing sugar and water and use this to stick the shapes to the cookies. Cut out the details using the photo as a guide and stick these on with a little more of the icing. Finish by painting on the pupils, Sarah's smile and the outline of Sarah's hat with black edible paint.